We've been extremely busy going through all the feature requests and suggestions everyone has been sending us! Below are just some of the features that we've released. Don't hesitate to reach out to us through our contact section or support@papaly.com if you want a new feature!
Russian language support (French and German coming soon!)
Explicit filter
Notification emails setting for board alerts
Secret URLs to share private boards
Theme Support (Currently only for New Tab but will release to boards!)
Bug fixes
Upgraded filtering system to cut down on spam
Share individual categories
We keep in mind that we don't want to over stuff our users with handful of features so we're currently only picking highly sought after requests. Some screenshots below of some of our latest releases!
New Settings: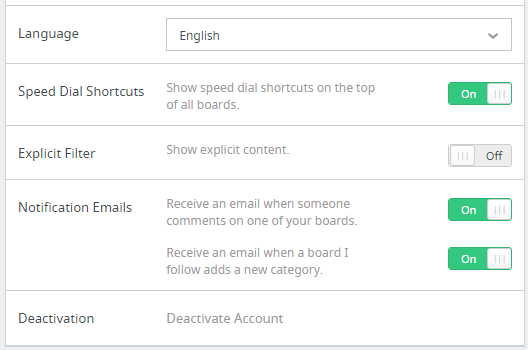 Share Category:
Theme Support for New Tab: